There are several things you should plan, prepare and take care of to ensure that the move goes as smoothly as possible — especially when you bring your pet along, which can make the project even more complicated than it normally is.
Pets cannot be considered as another piece of luggage to load into the car. You need to make sure that your furry friend is well cared for during the trip so that he will arrive at your new home comfortable and safe. To make an interstate move a lot easier, investing in pet relocation services can be your best option.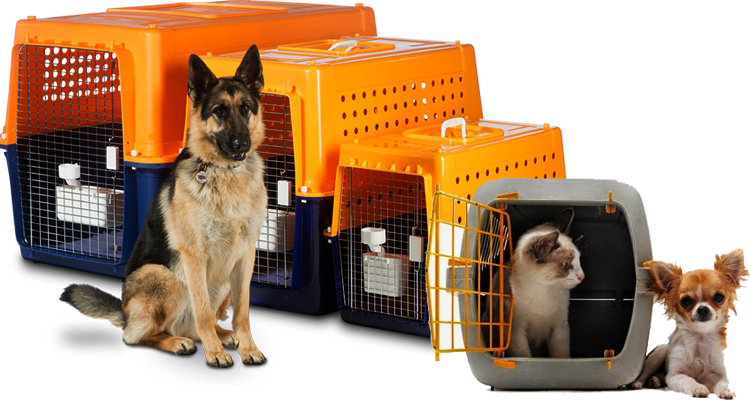 Here are the benefits of getting pet transportation services along with tips for choosing the best service provider.
6 Benefits of Pet Relocation Services
1. Removalists possess the professional knowledge and experience needed for successful pet relocation
A reputable pet transport company will have the right experience when it comes to pet relocation – from picking up your pets from your house, to sending your pets to your intended destination, to boarding and bathing them. Aside from that, they can answer your questions as well as educate you on how things are done.
2. You'll get a stress-free move
Enlisting the help of pet relocation experts can reduce, if not eliminate, the stress both for you and your furry friend. If long travels exhaust you, then this experience is understandably more stressful for animals.
Aside from transporting your pets safely, pet relocation companies will also reduce any risk factors that will cause your pet more tension, keeping him comfortable while in transit.
For instance, they will use an air conditioned taxi to pick up and deliver your pet, as well as provide a secure and well-ventilated crate. Also, they make sure that he is properly fed and given any necessary medications.
3. They provide help with paperwork
There is plenty of paperwork involved in making arrangements for pet travel. By working with pet relocation experts, you learn which documents are required and how to properly process each so that your pet can travel in comfort and safety.
4. They offer customized service
Different types of pets will require different levels of care when traveling. A trustworthy pet transport service has team members who are experts when dealing with different animals.
Whether you need to transport a huge breed of dog, an exotic animal, or a smaller and more fragile pet, these relocation experts can arrange a tailored travel itinerary, depending on their specific species and needs.
5. You save time
Trying to gather and learn all the crucial information about traveling with your pet in your own vehicle can be time-consuming, and this in itself does not even guarantee a safe and smooth pet relocation. While some pets have no problem jumping into a car and staying calm throughout the trip, others may need extra care, assurance and supplies in order to keep still in a moving vehicle for several hours.
Pet transport experts prepare for every trip with the well-being of their furry passenger held as their top priority. Hiring them will save you a significant amount of time and effort, which you can put to good use planning and finalizing the rest of the family's move.
6. They uphold ethical standards
If you work with a pet transportation company, you have the peace of mind that your furry friend will be treated with care, following ethical standards during transit.
3 Tips to Ensure Safe Pet Travel
Do your research before choosing which pet transport service to invest in. Here are some tips to help you ensure that your pet is kept safe while in transit.
●      Maintain open communication
It is imperative that, throughout the relocation process, you can easily contact the service provider and vice versa. You also need to have a direct line to the person who handles your pet. Ask them to give you updates through videos or text photos whenever you want to check on your pet.
●      Inform them about your pet's feeding requirements
The pet transport service provider should inform you of how your pet will be fed, based on your instructions. Stay away from companies that do not incorporate providing food and water in the travel itinerary. A reliable company should have bottled water for your pet in the vehicle at all times.
On your part, make sure to inform the pet relocation experts about the amount of food your pet must receive at each rest stop. It is also advisable that you give them all the essential dog supplies to make the move a lot easier.
●      Ask about crate requirements
Your pet will most probably be transported in a crate for his safety. Ask the service provider if they will allow your pet to be transported in his own crate, especially if he feels more comfortable in it instead of using another crate. But if this is not possible, then you need to check the quality of the crates that the company provides.
The safety and comfort of your pet is just as important as the rest of the family's when moving. Investing in pet transportation services is definitely a wise decision to help make the whole process a lot smoother. It gives you peace of mind knowing that your pet is well-taken care of while they are away from you.
AUTHOR BIO
Kim Hill works on Marketing at Adams & Rofe Removals and Storage and has been a dynamic figure in the removal industry for over 30 years. For relocating families, individuals or offices around Sydney or all over Australia, Kim will develop the perfect removal plan to take the stress out of your next move.